Professional Plumbing
Running a bath, using your dishwasher or clothes washing machine, flushing the toilet, and even brushing your teeth all require the dependable operation of the pipes that run through your home or business.
Our plumbers provide exceptional services including plumbing installation and replacement, plumbing repair, and maintenance. From grease traps for commercial kitchens and providing emergency plumbing services, to bathroom and kitchen plumbing services.
Installation & Replacement
Are you thinking of replacing your bathroom faucets? Or maybe you need to have a new sump pump put in, or would like to upgrade some other portion of your home's plumbing system. At Vander Linden Services, we provide comprehensive plumbing installation and replacement services throughout Marion County, Iowa, and beyond.
We are a full-service plumbing company, so if you need a sudden plumbing replacement, do not hesitate to give our team a call!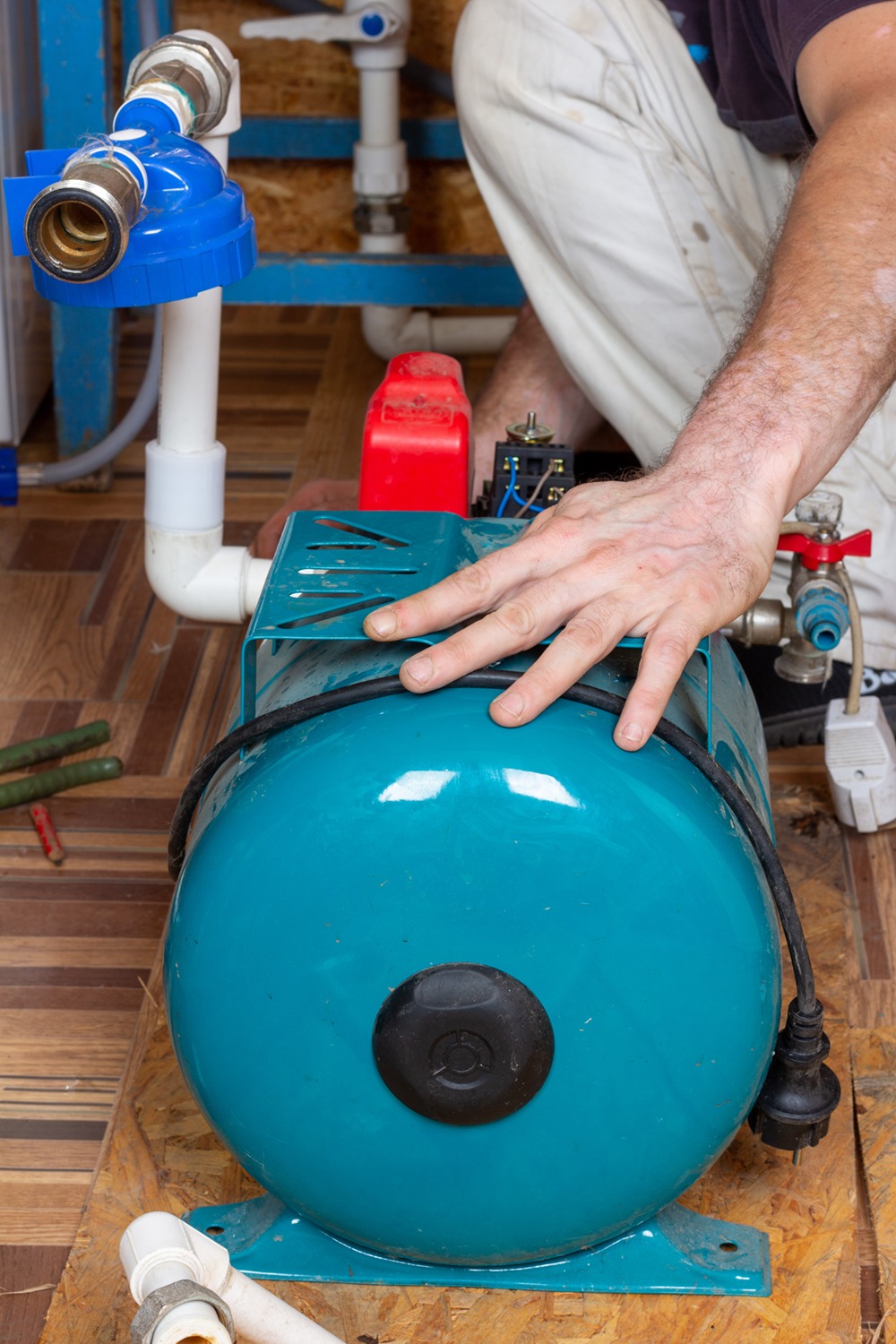 Kitchen Plumbing
Bathroom Plumbing
Repiping
Gas Piping
Sump Pumps
Main Water Lines
Slab Leak Repair
Water Treatment
Irrigation & Outdoor Plumbing

Huge thanks to Austin. Our hot water heater went out, I called the next morning and in less than 4 hours he was at my place and finished with the installation.
Hats off to these guys they do great work – fit me in their busy schedules.
Thank you guys!
Austin has been so helpful! He has been so sweet to help me fix some problems. I appreciate his efforts to work around my schedule and get things done in a timely manner!

How Do I Know If I Need My Pipes Replaced?
If you have a decades-old home and you've been experiencing leaks, this is usually a good sign that you need partial, if not whole-house repiping. Whether it's slab leaks, pinhole leaks, or a malfunctioning water treatment system, plumbing problems should not be ignored. Be sure to give us a call to check out your plumbing system and determine if replacement is in fact necessary.
What Type of Sump Pump Do I Need?
Not all sump pumps are created equal; there are actually two main types you can choose from. The first is what's known as the pedestal sump pump, and is positioned above the sump pit on a pedestal. A sensor down in the pit detects water once it reaches a certain level, and signals the pump to switch on and remove the water.
Submersible sump pumps are another option. They are installed right down in the sump pit. In general, they're more efficient and effective than pedestal pumps; however, they do require more frequent maintenance than the alternative in order to stay in good working condition.
How Do I Know If I Have A Main Water Line Issue?
While you of course cannot easily access your main water line to see if there are any breaks or any risk to its integrity, there are certain signs you can watch out for that indicate the line needs replacement.
For instance, if you see soggy spots in the yard, it could be indicative of a main water line break. It's important to note that if this accompanied with a foul odor, you might be dealing with sewer line damage. Two other indicators of a main water line in disrepair include a sudden or gradual drop in water pressure, and discolored water coming from your taps.
What Are the Benefits of a Tankless Hot Water Heater?
Here are some of the reasons why homeowners are making the switch to tankless hot water heaters:
Great energy efficiency – with a tankless unit, you will never have to worry about standby heat loss because there isn't a tank. Additionally, gas or electricity is only used when you need hot water, so you are paying for far less fuel than with other kinds of hot water heaters.
Longer lifespan – the average lifespan of a traditional tank hot water heater is 10–13 years; tankless systems have an average lifespan of 20 years.
Save space – tankless units are considerably smaller than tank units, giving you more room in the location where your hot water heater will be installed.
Address
1396 Hwy 163
Leighton, IA 50143
Email
info@vanderlindenservices.com