Your Trusted Plumbing & HVAC Provider
We serve homes & businesses in Pella, IA, and surrounding towns. Whether you need a reliable HVAC company that will ensure a comfortable environment or a plumber that is up-to-date on industry standards and uses the best equipment available, we've got you covered.
Water Heaters
Sump Pumps
Garbage Disposals
Gas Piping
Bath Fixtures
Central Air
Thermostats
Zone Control Systems
AC Repair & Maintenance
Commercial Systems
HVAC Installation
Boilers
Heater Repair & Maintentance
Heat Pumps
Commercial Units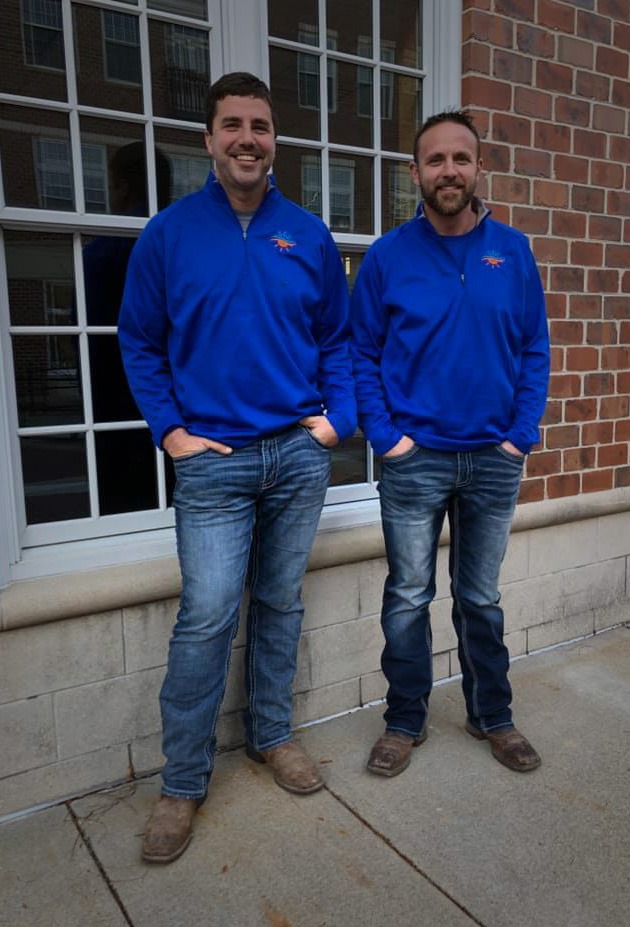 About Us & Why We are
The Best For the Job
Vander Linden Services is a leading plumbing and HVAC Contractor within a 30-mile radius of Pella Iowa. We provide our customers with a comprehensive approach to contracting and specialize in a wide range of services. With over 34 years of combined experience, our team is committed to meeting your HVAC and plumbing needs and guarantee your satisfaction. Call us today for a free quote or estimate on your next project.

Austin did a great job installing our new sink and faucet. He was very thorough with questions regarding the open plumbing with the sink and caulking around the edge. Those small details are important to me. And he was kind enough to come back and hang a mirror. Will recommend him to all!! 
Austin recently installed a new AC and furnace in our home. He was meticulous from the start to the end. Would highly recommend him!
Address
1396 Hwy 163
Leighton, IA 50143
Email
info@vanderlindenservices.com